Point Reyes Paddle
8-10-2002
Don Fleming answered my call, a post on Buzz, for fellow sit-on-toppers and we set off for Point Reyes. We launched from the Pt. Reyes Lifeboat Station with the fog bank right around the corner.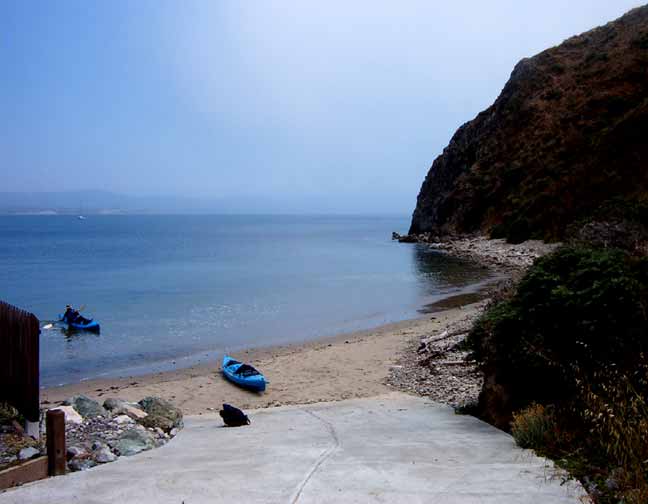 We paddled in near glassy conditions to Chimney Rock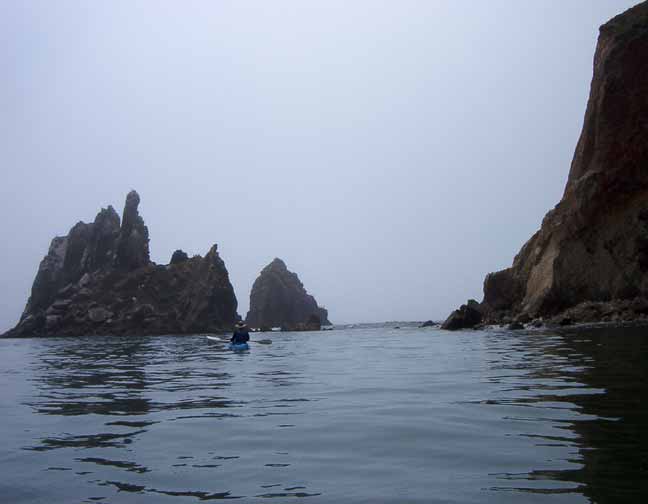 Paddling towards Point Reyes one encounters what I call "Dragon Rock"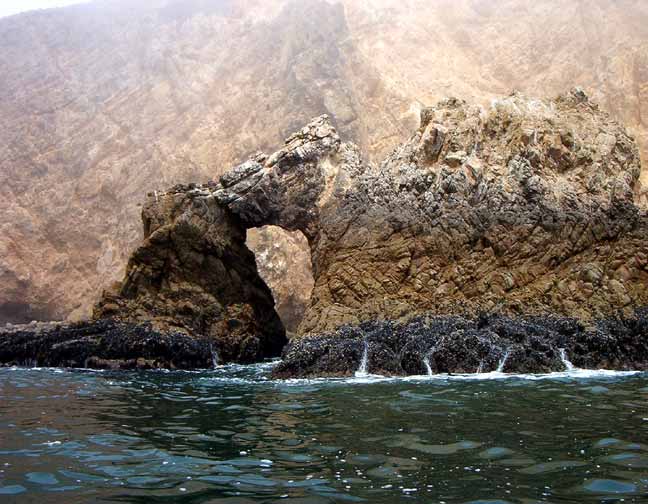 Don was a foambreaker off Point Reyes itself.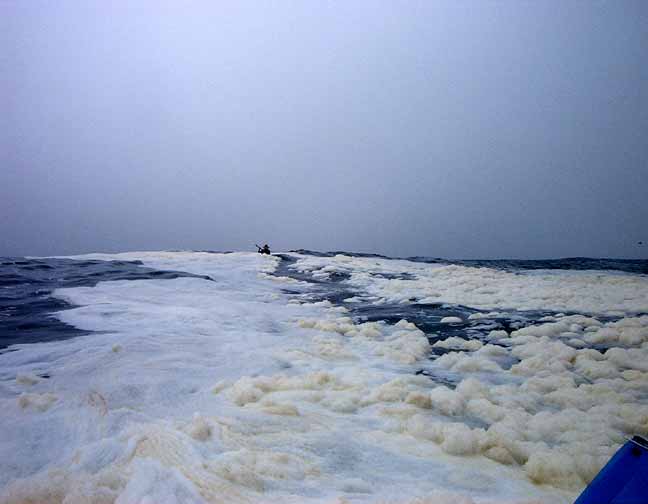 We stopped on the way back at a low tide pocket beach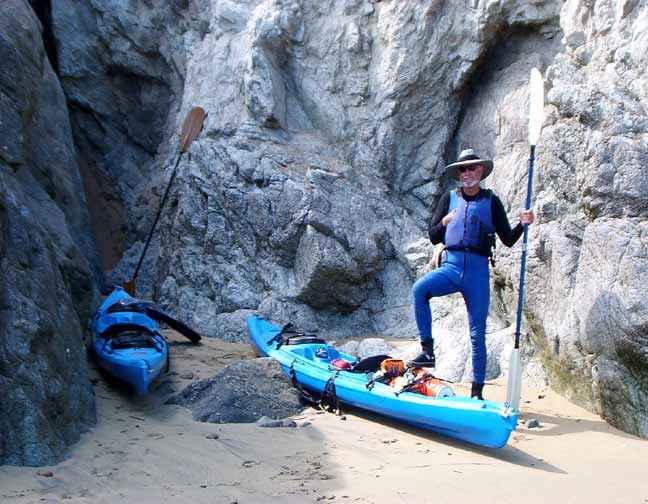 This is a great spot to safely observe and not disturb the elaphant seals-in the background.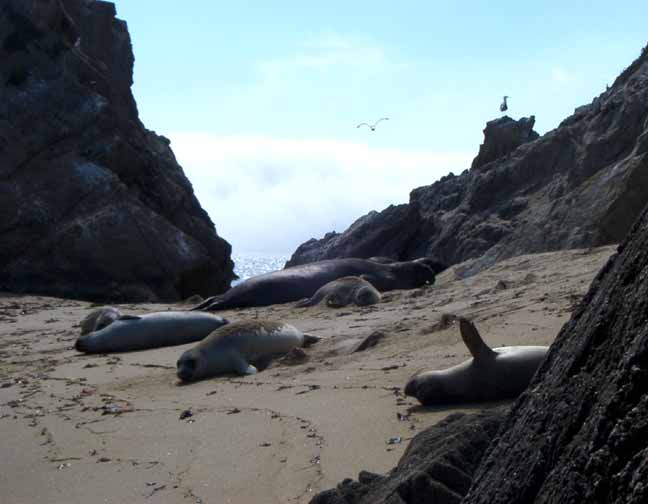 Don took it easy while I took a short swim on this beautiful beach.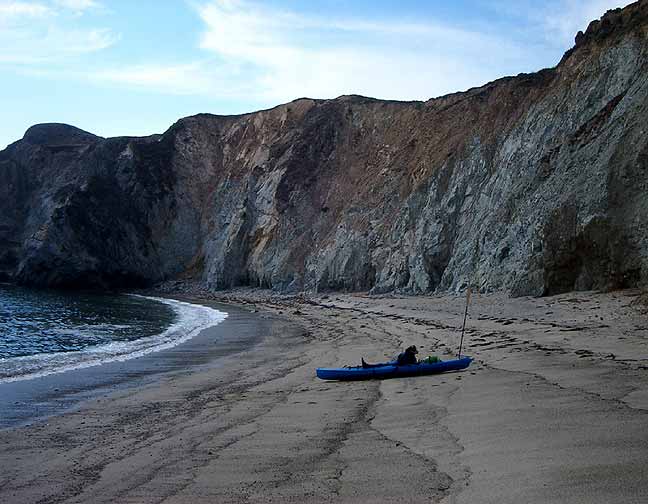 Conditions
Wind NW 5-15 knots. Occasional SW swell 1-2 feet. Seas glassy near put-in to 2-3 foot wind chop off Point reyes itself.
Fog bank playing tag with the area. Higher pressure inland with Thermal Low on the coast. End of 3 day heat wave. Water temps above normal for 1st time in almost 5 years. 59-64 degrees.




If you want to check weather and ocean conditions before you paddle!
See weather briefing page
Site Map