May 2002
North Tower Benicia Martinez Bridge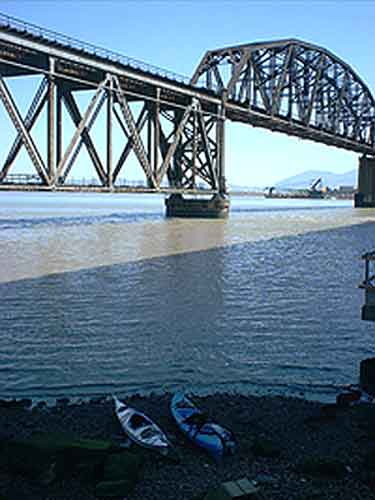 A small pocket beach at the foot of the North tower of the Martinez Benicia 680 bridge makes a good put-in. From Vallejo take the Fifth Ave. East exit off of 780 Go towards the bay turn left on Military East. After about 1 mile you come a fork in the road veer left onto Adams Str. Go down the hill to the bay then turn left onto Bayshore Road and proceed to the Bridge.
Offering great access to Suisun Bay where a large sandbar seemingly in the middle of the bay becomes exposed on a negative tide. There's a wreck on the sand which one can walk on.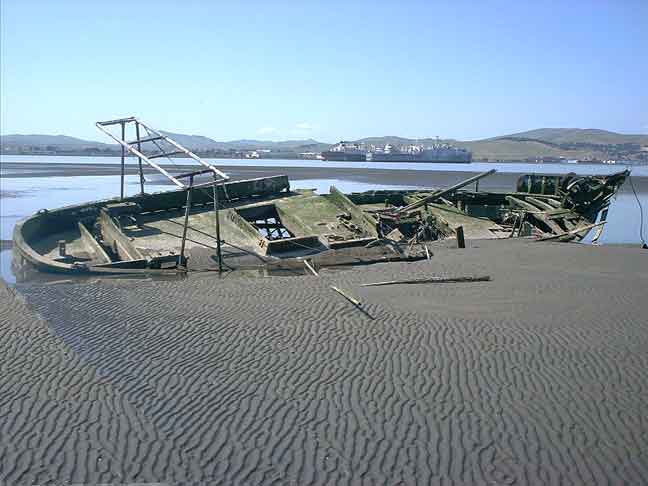 Great access to the Mothball Fleet which is about 2 miles away.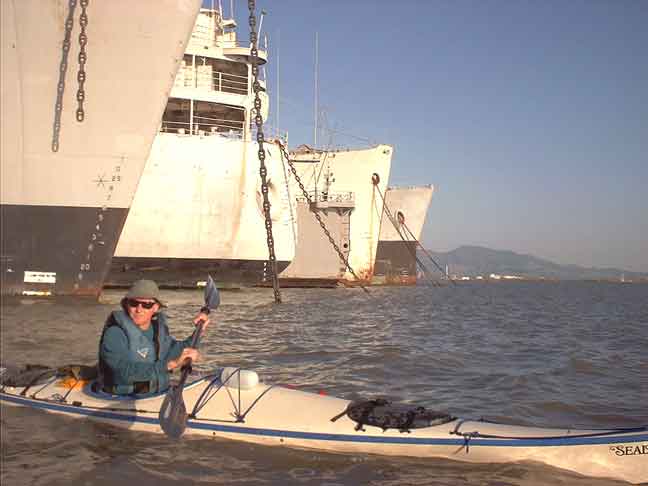 Tides important here!
Exposed to Heavy NW 15-30 kts. winds in the afternoons and evenings. Spring, summer and fall.
Moonlight and astronomical events paddles here can be spectacular! When the water is warmer than the air the rising steam can be surreal. Late fall and early winter are good to catch this phenomena.
Disclaimer
These are put-ins that I have used, and maybe totally different when you are there, in other words, paddle at your own risk.
If you want to check weather and ocean conditions before you paddle!
Site Map
copyright Storm Steiger 2001

sea kayakers