June 2002

Antelope Point,Lake Powell
Launch ramp and future Marina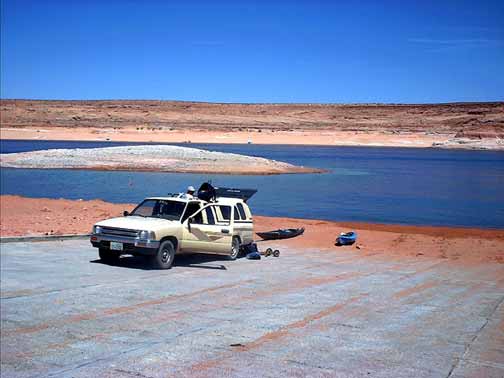 This is the biggest launch ramp I have ever seen I think it's bigger than a football field!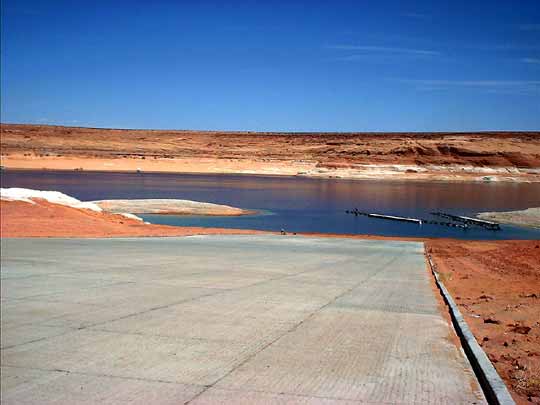 There are plans to build a motel and a campground. They were paving the parking lot when we were there in May 2002.
Great access to Antelope Canyon one half mile SE of the ramp.
Described as the most photographed slot canyon in Northern Arizona.
For reservations
Less than 5 years ago 11 people died in Antelope Canyon during a flash flood. Before the tragedy one could hike freely thru the canyon. Now one must be escorted.
It is a great place to paddle. When we were there we counted 4 motorboats, 2 jetskis and 2 tour boats in 6 hours.
At 55 and a half feet below full lake level this launch ramp was only useable for kayakers. If ramp becomes useable expect much more boat traffic.
For more info see trip report
Disclaimer
These are put-ins that I have used, and maybe totally different when you are there, in other words, paddle at your own risk.
If you want to check weather and ocean conditions before you paddle!
Site Map
copyright Storm Steiger 2001

sea kayakers