July 2001
Dinosaur Rocks
Shell Beach near Pismo Beach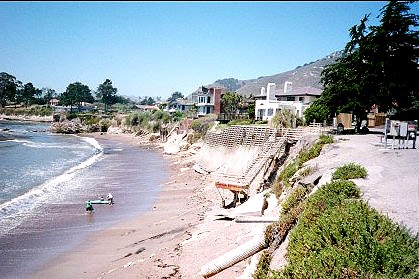 Exit 101 at Spyglass Drive. Go south on Shell Beach Road (the frontage road on the west (ocean) side of the freeway) for about one mile to Vista del Mar Avenue. Turn right and head for the beach. Street parking is available. The best place to put-in is at base of the stairway at the north end of Ocean Avenue/Vista del Mar.
Site of the controversial "Friendship" paddle, there's lots of otters and marine mammals here. Interestingly, I find that marine mammals seem to flush easier in particular areas. In remote areas the mammals do not seem to scare hardly at all and are very curious especially around Pt. Reyes.
The times I have paddled here the animals seem used to the human presence.
Many paddlers to be seen here. Usually very favorable sea conditions.
Although it is exposed to South wind and seas.
Great access to Dinosaur Rocks proceed South area is protected by thick kelp beds.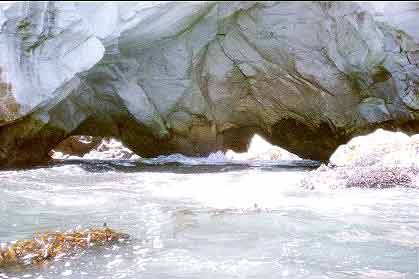 Inside the belly of the beast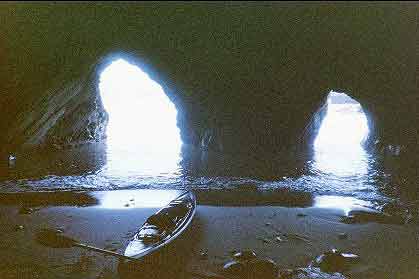 A fun place to paddle in the summer, hidden beaches and protection from the NW wind and swell
Good swimming!

Disclaimer
These are put-ins that I have used, and maybe totally different when you are there, in other words, paddle at your own risk.
Always check weather and ocean conditions before you paddle!
Site Map
copyright Storm Steiger 2000
sea kayakers have visited this page since it was created July 1, 2001