Feb 2002
Richmond Marina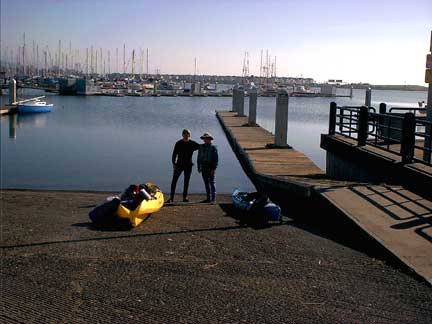 This put-in offers access to America's newest National Park just paddle out and turn Right. Also great access to Brooks Island which is straight across but you can legally land only on the Western third of the island. Look for a fence running across the sand spit.
Rosie the Riveter National Park



Disclaimer
These are put-ins that I have used, and maybe totally different when you are there, in other words, paddle at your own risk.
Always check weather and ocean conditions before you paddle!
Site Map
copyright Storm Steiger 2001

sea kayakers