February 2001
Alameda Island Ferry Parking Lot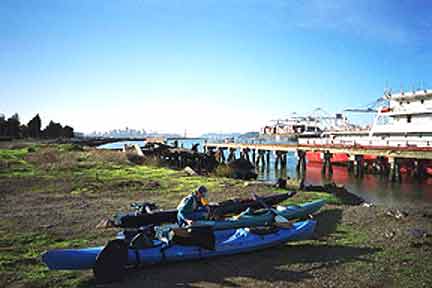 Go to Alameda Island from Oakland. Take the Webster Street Tube and follow the signs for the Alameda to SF ferry. Easy parking and access makes this a good put-in. At high tide you may lose the pocket beach but it is still launchable.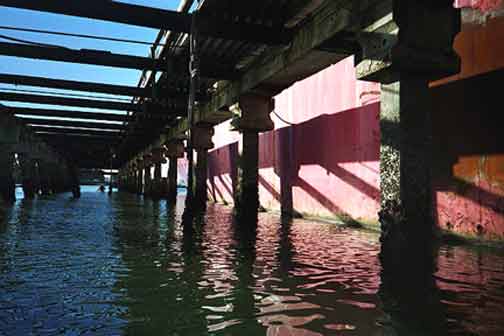 Access to Oakland Waterfront. Beach at the Western end of Alameda Island is a great spot for lunch or a sunset dinner.

Disclaimer
These are put-ins that I have used, and maybe totally different when you are there, in other words, paddle at your own risk.
Always check weather and ocean conditions before you paddle!
Site Map
copyright Storm Steiger 2000

sea kayakers have visited this page since it was created February 1, 2001