December 2002
South Point Big Island Hawaii
Ka Lae or South Cape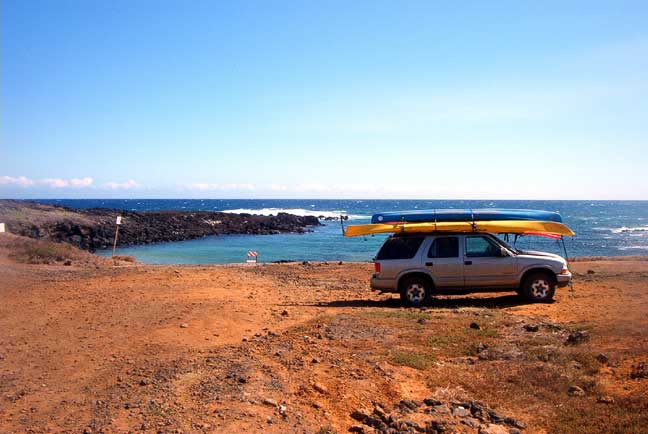 The currents are so strong here that there are ropes to tie your boat to to keep from getting swept away. This is the Southernmost put-in in the United States. The fabulous Green Sand beach is only a couple of miles East either walking or 4 wheeling the road or paddling.



The locals suggest you know what you're doing here or you may get swept all the way to the South Pole
Be Very Careful here! Exposed to heavy currents and wind!
Disclaimer
These are put-ins that I have used, and maybe totally different when you are there, in other words, paddle at your own risk.
If you want to check weather and ocean conditions before you paddle!
Site Map
copyright Storm Steiger 2002

sea kayakers