Save The Bay
Brooks/Sheep Island
May 31, 2003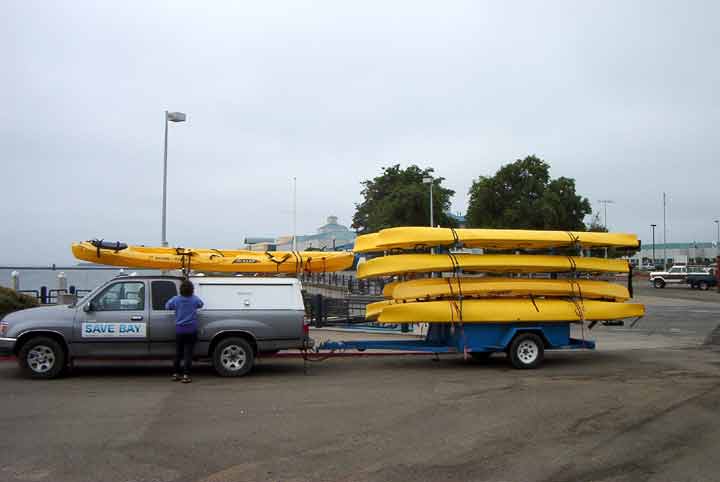 It was a cool, cloudy morning when Save The Bay showed up.


Erik Vance of STB explains his mermaid vision.


Jessica Parsons, the other leader from STB (in the center of the picture), helps demostrate paddle technique.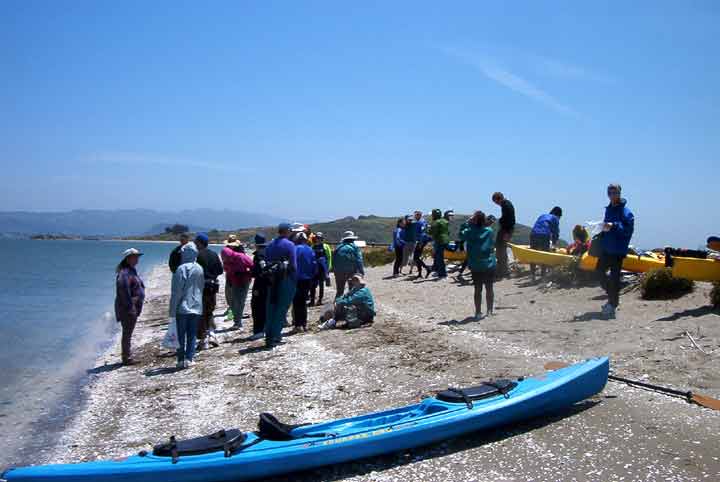 We paddled over to the only legal spot to land on the island and met Heather (far left) and Roy, the caretakers of the island.

Heather and Roy had us walk single-file between the high and low tide lines to minimize our impact on the nesting birds which were mostly gulls and terns. Later that day, a husband and wife team of biologists used this blind to observe the birds.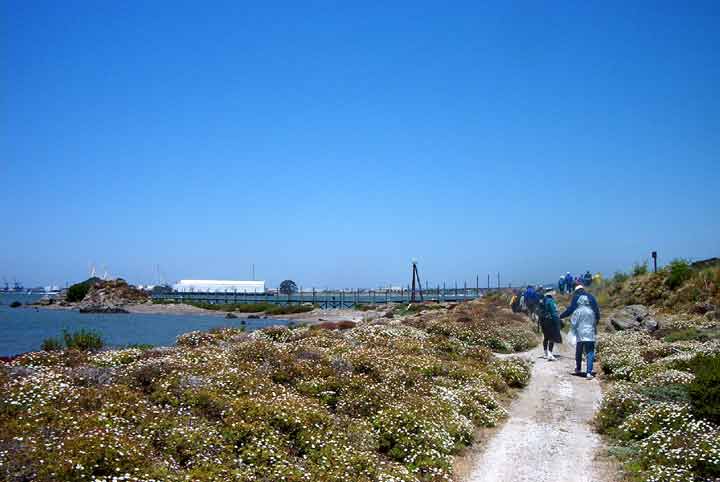 It seemed like every plant had flowers in bloom.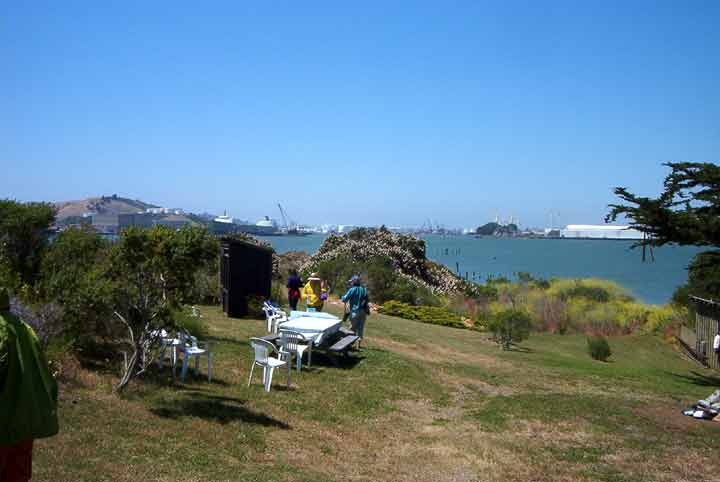 We had one of the best picnic spots on the bay; the caretaker's front yard.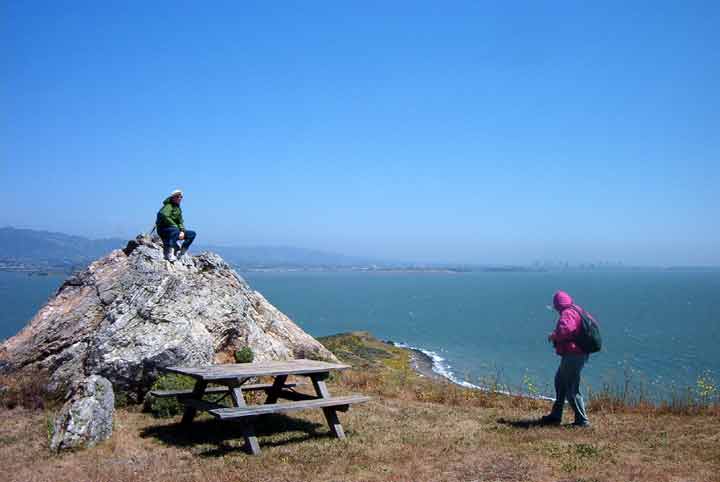 Next, it was up to the very top of the island.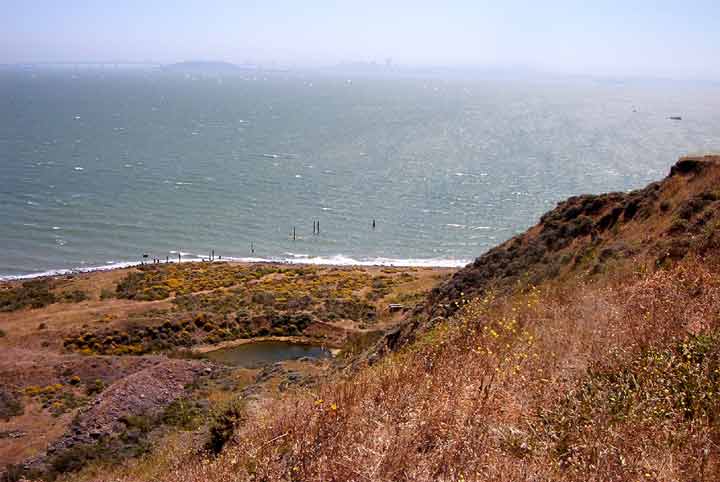 There's even a freshwater lagoon on the island.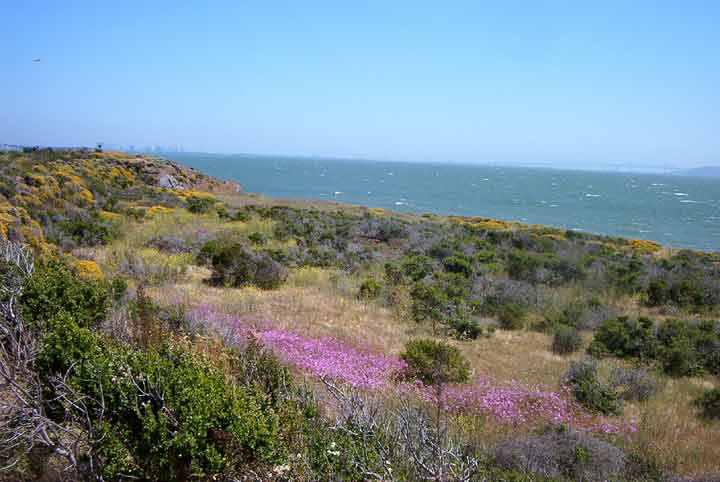 There were beautiful patches of wildflowers all over the island.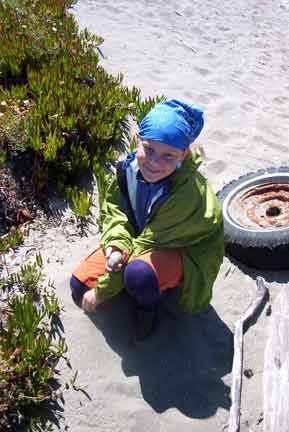 One of the paddle participants found an abandoned egg, probably a seagull. All we took from the island were great memories and a big bag of trash.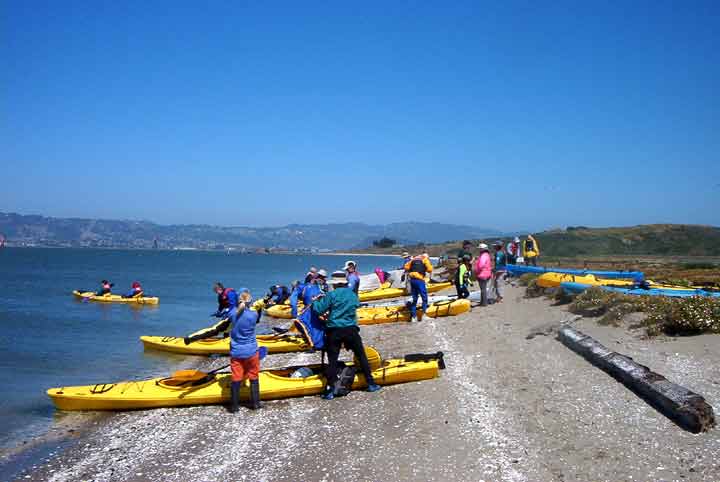 Now it was time to launch our kayaks and head home with the wind behind us instead of against us.
Many Thanks to Erik and Jessica and Save The Bay for a paddle well done!


See weather briefing page to check weather and ocean conditions before you paddle
Site Map
copyright Storm Steiger 2003