December 2001
Martinez Marina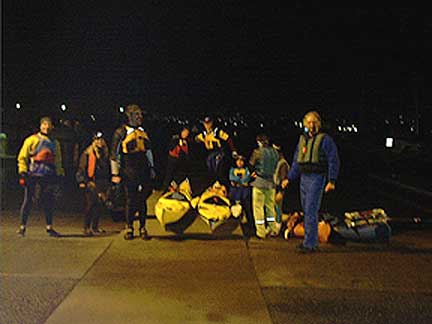 Site of the memorable BASK Meteor Storm paddle put-in. Constant small boat traffic 24/7, makes this a potentially hazardous put-in.
One of the greatest dangers for a sea kayaker is to be hit by another boat.
For more info, including driving directions.
Excellent access to mothball fleet and Suisun Bay-do your tide homework.
Disclaimer
These are put-ins that I have used, and maybe totally different when you are there, in other words, paddle at your own risk.
Always check weather and ocean conditions before you paddle!
Site Map
copyright Storm Steiger 2000
sea kayakers
December 2001