April 2003
Limantour Beach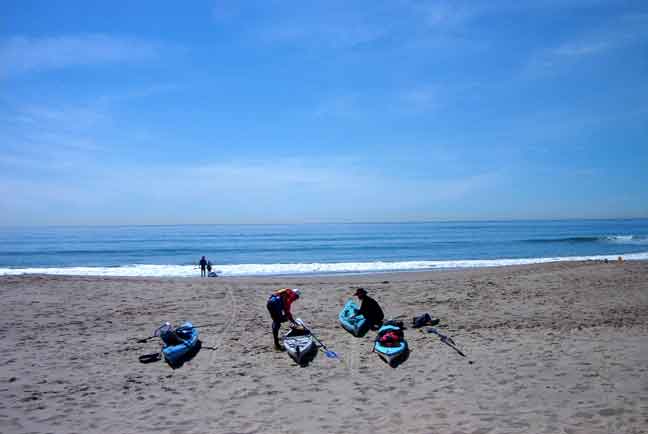 Five paddlers picked a great day on March 29-2003 to launch from here and we paddled South to Point Resistance about 3 miles each way. A rare almost windless day gave us great paddling conditions as a fading storm swell occasionally set off some small breakers.
We carted our kayaks down the path from the Southern Parking lot about a 100 yards. Less people here and a smaller break gives this put-in a thumbs up! Usually strong NW wind here so check the weather forecasts and Beware.
Be careful with the rock off of Point Resistance as hundreds of Murres nest here each spring. If you flush the Murres from this rock you can watch the seagulls sweep in and eat their eggs.
Pagans invade every May 1st
There's also a nude beach North of this put-in
Disclaimer
These are put-ins that I have used, and maybe totally different when you are there, in other words, paddle at your own risk.
If you want to check weather and ocean conditions before you paddle!
Site Map
copyright Storm Steiger 2002

sea kayakers