Antelope Canyon
Lake Powell
May 2002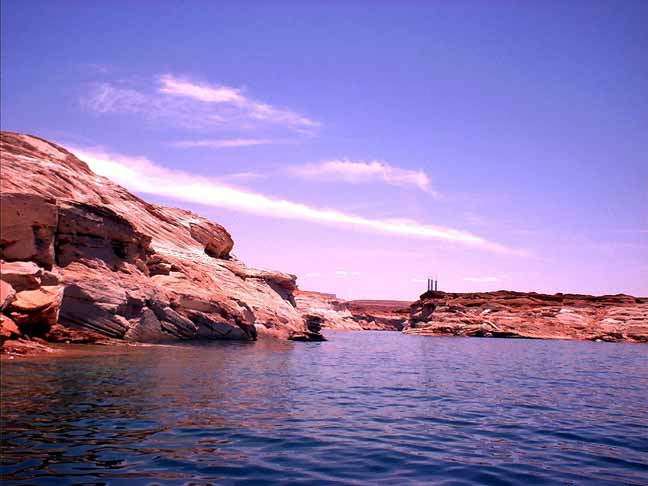 The entrance to Antelope Canyon is well marked by the smokestacks of the Navajo Coal Power Plant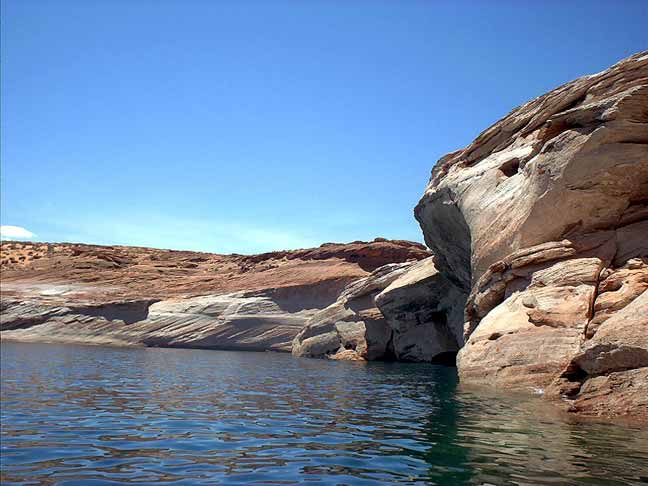 The beginning of the canyon offers some nice jumping off rocks. We picked up a kayak full of trash from the beach near the mouth of the canyon.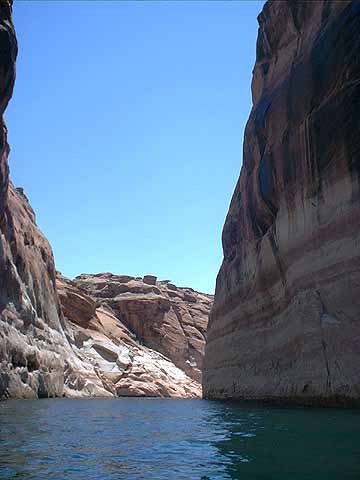 As we paddle up thwe canyon the walls narrowed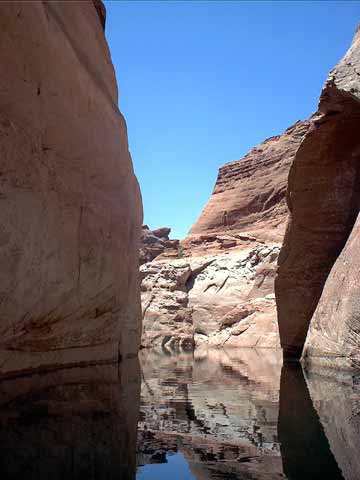 The furtheryou paddle the calmer the water gets!
If you want to check weather and ocean conditions before you paddle!
Site Map
copyright Storm Steiger 2001
sea kayakers